Before I Tell You About This Amazing Program, Let's Talk About Who This is Really For:
You're an event planner, a go-getter, that loves what you do. You always work so hard and you are fully aware that you are ignoring your true needs. You need balance and you know it.
Whether You're...
at your capacity and you know that with a good support, you'll be on your way to creating more freedom in your life.
striving to make your dreams and passions reality, and need that extra push in the right direction.
discouraged with what is happening in the world and you need to re-think how you are evolving to fit this change.
ready for that next step in your event planning career, and looking for ways to amplify your voice in the industry by modeling being a purposeful leader.
You're in the right place, and I'm going to tell you how Stress Less, Plan at Your Best will give you the tools, inspiration, and amazing support that you need on your journey to becoming a more balanced purposeful event planner.
By the end of this program,
you will have
Explored what currently going on in your world and how to prioritize what matters most.
Learned what your true purpose is and how you can integrate your lifestyle to uphold it.
Discovered ways to manage burnout and developed personalized affirmations to help overcome it.
Implemented your own personal plan for self-care that goes beyond a massage.
Gained tools to help you be more productive and organized in your day to day work.
Built a plan to support sustainable healthy habits in your life.
Discovered the lovely art of delegation.
Learned how to effectively communicate with your leader and your clients in a way that supports your personal boundaries.
Can't do $397 all at once? No problem, enroll for 3 easy payments of $147.
Module 1
There's nothing like learning with someone that has been in the trenches just like you. The first module is a module where we are going to see what is is on your plate, what your current priorities are, and take a look at them up close and personal. The goal of this module is to help you to become more aware of stress.
Highlights include:
Finding your why and your purpose
Discovering your wheel of life
Uncovering the importance of your current priorities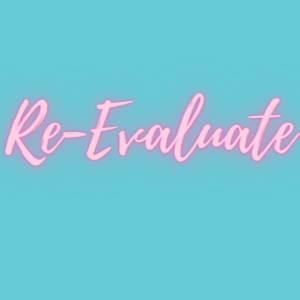 Module 2
We all know we have many responsibilities on our plate, however if you put them under a microscope you will find that much of the weight we hold, is not our own. This module will help re-evaluate all your priorities and gain tools to help manage them better in the future.
Highlights Include:
Understand the pillars of health
Learn how to manage burnout
The power of self-care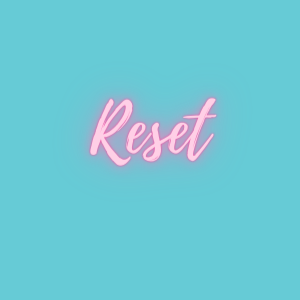 Module 3
Taking a deeper look at your priorities will allow you to create a plan for how things should look moving forward. By now you should know how you would like to see your future. This is the week to create your plan of action that aligns to your vision for your life.
Highlights include:
Learn how to be more productive and organized
Build healthy habits
Discover the art of scheduling smart for life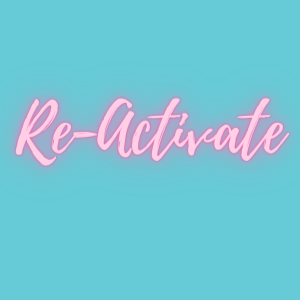 Module 4
With a plan in place, you will now be able to put it to work. This module will help you discover how to create healthy boundaries and have useful conversations that provide freedom to your schedule.
Highlights include:
Discover the art of delegation
Build healthy boundaries
Managing client expectations
Communicating effectively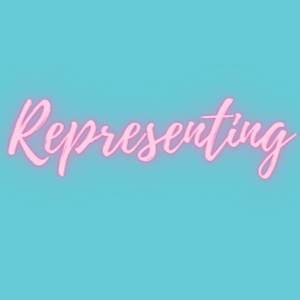 Module 5
In life you have to be able to manage the requests and all of the demands on your skillset in a way that doesn't stretch you. This week will help you with the skills to ensure you never get to stressed again.
Highlights include:
Learn how to say no
Being an effective leader
Overcoming leadership challenges
Discover how to self-coach for success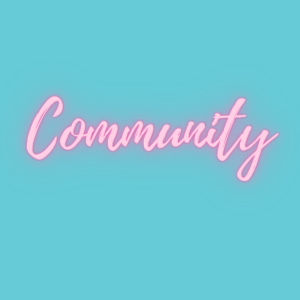 Q&A / Coaching
There is so much support in this course. Not only will you have over 20 videos that explain every facet of this course, you will have live Q&A sessions, and an opportunity for you to upgrade with mini-coaching session with me.
Highlights include:
Implementation week
Graduation week
Progress celebrations
Collaborative learning community
Or enroll with 3 monthly payments of $147.
When you enroll in this special, limited time period, you'll get:
Stress Less, Plan at Your Best Course
(A $1897 value)
5 Implementation Modules literally showing you absolutely everything you need to stop your stress and manage your responsibilities with ease.
A complete step by step plan showing you how to remove responsibilities from your plate that helps service you and give joy to others.
Make sure that you never go through burnout again. In this course you'll get the self-coaching tools to help you discern and navigate out of impending burnout scenarios.
Scripts to encourage you to say no to responsibilities that do not fit within your purpose, and tools to help you with the art of delegation.
A supportive community that is excited to learn from each other, and help each other through the program.
Live Q&A Sessions to help you with those questions that come up from course to course.
You'll be given access to each module week by week (except for implementation and graduation weeks) - so you'll have the time that you need to dive deep and absorb each lesson before moving onto the next.
I do this to protect your time, attention and focus. Also to ensure that everyone in the group follows along at the same pace and can collaborate more effectively. Also since this is a course on stress and overwhelm, I'd rather not overwhelm you with everything at once.
Plus These Bonuses To Help You Generate Unstoppable Momentum (And Keep It)
Self-Care for Success Guide
Learn how to self care for yourself isn't just figuring out when to schedule your next massage. Find how what self-care actually means and have the right tools to implement them.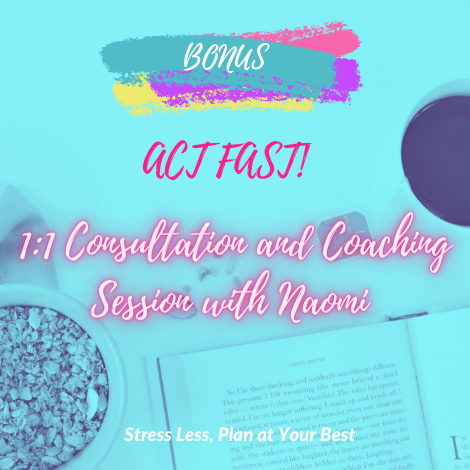 1:1 Mini-Coaching Session
For a limited time only: This fast action bonus is available for those who register on webinar. Each will also receive a free 1:1 mini-coaching session (60 min) to be used during during the active weeks of the course.
What a steal! First come, first serve.
All bonuses will be released after the refund period on 4/12/2021.
Monthly payment option: 3 payments of $147.
Plus You'll be Backed by a Stress Free, and Risk Free
14-Day Guarantee
Let's just get this out on the table.
Stress Less, Plan at Your Best is a comprehensive course, step-by-step implementation program for event planners that are committed to reducing their stress and becoming more productive.
This community will be have highly helpful and motivated, and super supportive members that are also looking for a stress-free result while planning their events.
Now listen to this.
If at the end of 14 days, you'll have received the pre-course module, and two additional modules of amazing content. This means that you will have the unique opportunity to map out your priorities learn how to manage burnout before making a final commitment.
If you don't feel very confident or motivated by gaining more freedom in your life, feel free to reach out, show that you have done the work and you will be refunded of your investment.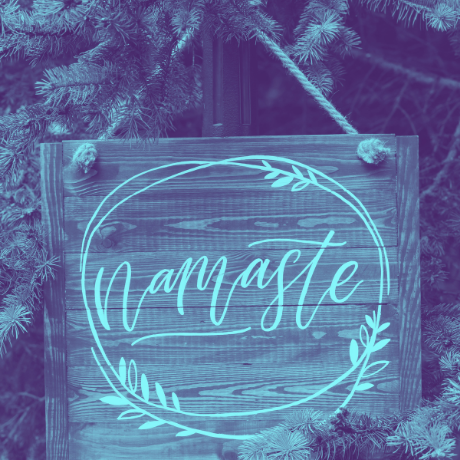 Frequently Asked Questions


How much is this digital course?
This digital course is an offering of $397 USD.
What is included in the cost of this digital course?
This digital course includes 5 weeks of course curriculum surrounding stress, work-life balance, and productivity by way of walking through my signature process. This course also includes worksheets, guides, and charts to keep you engaged and actioning items. This also includes weekly Q&A sessions. This also includes lifetime access to the course.
Will anyone be available for any questions?
Yes! Every week you'll have access to Naomi for any questions that you have via Facebook Live. There she will take your questions and answer them for everyone to benefit from.
When do I receive bonuses?
All Bonuses will be released after the refund period on 4/12/21.
How will I receive my digital course?
Good question. The course will be delivered within a private platform. Once you register you'll receive username and passcode to access the course see available modules.
Can I get a refund if I'm unhappy with my purchase?
As noted above, a risk-free guarantee is offered up until 14 days from the start of the course. To ensure your refund, you must show that you have completed all modules and done the work. For any questions on this refund policy, please email.
How do I schedule my 1:1 coaching session and consultation?
Slightly after enrollment, you'll receive further instructions on how to book a time for your appointment.
What if I have to cancel a coaching session?
Understanding that some things happen, if cancellation is necessary, please cancel your meeting all least 72 hours ahead of our scheduled session time. Reminder that coaching sessions can only be redeemed during the active weeks of the course.
Are there any scholarship offerings for this course?
Yes, there is a limited number of scholarships available to those that are experiencing financial hardship due to the pandemic. Those selected will receive the core course offering without bonuses. The life-time access to the course does not apply with this scholarship offering. Apply here. Deadline March 24th.
Is there any other payment plan offered?
Yes, I'm happy to offer a monthly payment plan for 5 months. To check out details on that monthly cost, check out the following link to enroll. Payment Plan Details.
Are you still "thinking about it"?
You should give Stress Less, Plan at Your Best a try, a risk-free shot if you are motivated and excited by any of the following:
You want to love your live, and love what you do...you want change...and badly.
Whether you have a crazy demanding job or you are trying to find your balance with that and your home life, you really NEED to be living your best life.
Additionally, you can't go into 2021 with the same mindset about your work. A lot has changed, and you value things differently that you have ever did before. You know you need to make this change, but can't find the time to do it.
That's why this is for you. You're motivated to do this, and this investment in yourself will help you to manage all of your responsibilities with ease. Having these tools will propel your career and help you in your home life.
Monthly payment option: 3 payments of $147.
I personally am beyond excited to guide you over these next 7 weeks...
Learning how to manage stress, overwhelm, and leadership responsibilities has completely changed my life.
I've experienced first-hand what if feels like to have a demanding corporate career, to have a growing family, and also wanting to encourage and help other planners to do the same.
More than anything, I want to share these tools with you today.
If you are an event planner, and professional of any kind, you owe it to yourself to at least take a risk-free plunge to see what a life without overhelm and burnout can look like.
To experience firsthand what it is to understand the foundations of your overwhelm is and the tools that are available to you to take tangible steps to change your life, and then change the life of others.
Should you accept my invite, jump in, and engage with this course, I personally guarantee that these next 7 weeks will be completely life changing for you and your family.
I look forward to meeting you personally in Stress Less, Plan at Your Best.
All the best,
Naomi Tucker, CMP, HMCC, CLC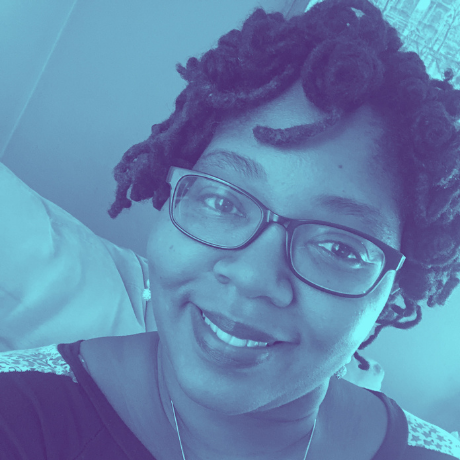 So Are You Ready to Live the Life You Want?